Saturday, October 14, 2023, 10:30 AM - 12:00 PM
SATURDAY, OCT. 14 | 10:30 AM - 12 PM | LINDER LOUNGE & PATIO | $10 RSVP BY 10/11
Following the lecture you are invited to stay for conversation and a light lunch.
Bridging The Gap Between Neighbors; Especially Those Different From Me

Speaker Rev. Dr. Soomee Kim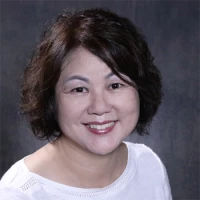 The San Diego School of Christian Studies invites you to join us with Rev. Dr. Soomee Kim as she discusses:
How do I approach neighbors with whom I've had little contact for months? or ever? How can I LISTEN for understanding? What can I do to resolve or embrace differences? How does one purposely welcome neighbors, especially anyone new, to my church or group? How can we promote "contagious kindness" in our house of worship & our neighborhoods?
SDSCS relies on funding from donors and donations taken at each event. Become a sponsor at any of these levels:
FAITH - $ 25.00

HOPE - $ 50.00
LOVE - $ 75.00

KATHEE

and

BEN CHRISTENSEN "Fan Club" - $100.00

Become a sdscs sponsor
More ways to give:

Donate Online: fumcsd.org/sdscs-sponsor
Send a Text: MYCHURCHGIFT SDSCS to 73256
Mail a Check: FUMC, 2111 Camino del Rio S, San Diego, CA 92108 (Please designate "SDSCS" when you give.)