Loaves & Fishes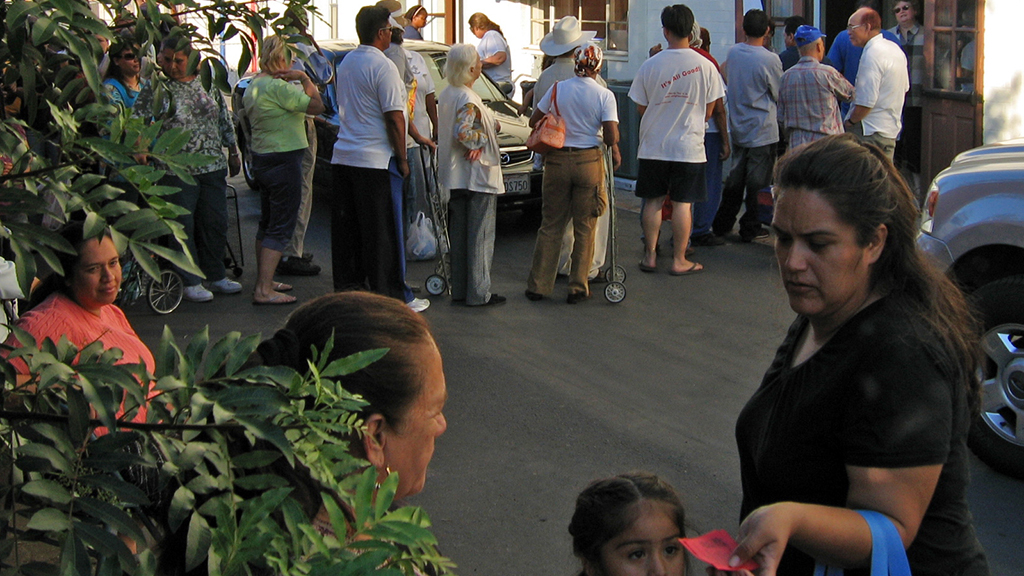 The Loaves & Fishes food ministry is a partnership between United Methodist congregations in San Diego, to help meet the needs of hungry people in our community.
Started at First Church, the program is strengthened by partnership with Wesley United Methodist Church, where the food is distributed each week. Other churches in the area provide volunteers and much-needed additional food.
We offer groceries to 75-125 people each Sunday afternoon. The food is donated by church members, purchased through the San Diego Food Bank, and gathered by volunteer drivers from stores and markets. Sunday afternoons at Wesley are often a time of joyous community.
Tom Large, Volunteer Coordinator for the Food Ministry from FUMC San Diego on Vimeo.