Sunday, September 08, 2019, 10:00 AM - 12:00 PM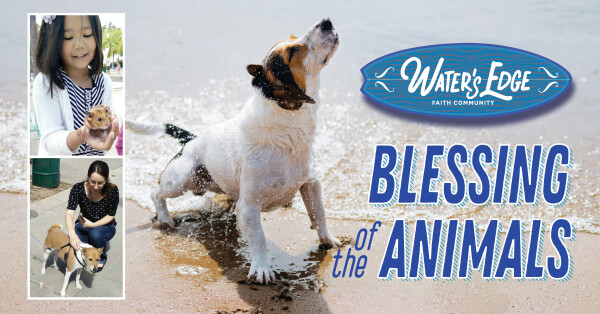 Our pets are a blessing to us! We experience God's love as we care for and receive care from animals.
In a long tradition of our faith, we will offer prayers of blessing for animals on Sunday, September 8.
Beginning at 10 AM there will be a special service in the courtyard of the Water's Edge Faith Community with music, blessings, and the chance to get a photo with your pet.
At 11 AM we'll leave to walk over to Dog Beach along Voltaire St. to offer more blessings and pet-loving goodies. Look for us under the Water's Edge Faith Community pop-up tent near the water!
We hope you'll join us!
Thank you to our co-sponsors!