Sunday, November 05, 2023, 12:30 PM - 2:00 PM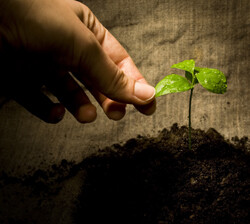 New Beginnings is the class for people interested in becoming a member and learning more about First Church and Methodism. Participants will get to know each other and meet the pastoral team, staff and leaders of the church.
RSVP here for your Zoom invite by 10/31
We will meet online via Zoom at 12:30-2 PM. Please RSVP to receive your Zoom invitation.
If you are new to Methodism or would like to know more about First Church, please view the online resources listed below, prior to this one time, 1.5-hour session. During which the presenters will highlight a few key points, followed by Q & A.
Wesleyan History, United Methodist Theology & Discipleship
United Methodist Connection
First Church's Vision & Ministry Opportunities
RESOURCES TO REVIEW BEFORE MEETING
SANCTUARY TOUR & HISTORY OF FIRST UNITED METHODIST CHURCH OF SAN DIEGO

WESLEYAN HISTORY, UNITED METHODIST THEOLOGY & DISCIPLESHIP

UNITED METHODIST THEOLOGY & DISCIPLESHIP

SACRAMENTS AS THE MEANS OF GRACE

BAPTISM

COMMUNION

OUR FOUR THEOLOGICAL GUIDELINES

UNITED METHODIST CONNECTION